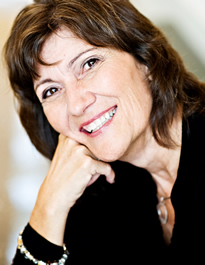 A Book for Beginning Writers:
I highly recommend James Scott Bell's book, Plot and Structure. It's the best book on writing I've ever read and takes it down to a nuts and bolts explanation of how to create a novel from scratch. Check it out at www.jamesscottbell.com
Write what you read. This is a pet peeve of mine. I can't begin to tell you how many manuscripts I've looked at for aspiring writers who are trying to write something they don't like to read. It never works! There's something about reading that helps you learn to write. You subconsciously pick up how to structure scenes and the tension and conflict necessary to write in your favorite genre. What works in suspense doesn't work in chick lit.
Attend conferences. I think this is vital. You can network with other writers, meet editors to find out what they're looking for, and learn from the masters of the trade. There are several good ones out there. My personal favorite is the American Christian Fiction Writers Conference every September. And you should consider joining the organization. It's simply the best place to network and learn about the industry.
Learn POV. Ask yourself who has the most at stake in the scene? Once you figure that out, stay in that POV for the entire scene—no headhopping. I'm sure you've seen the rules broken, but the better writers don't jump from head to head.
Always have a book you're reading on craft. Some of my favorites are: Writing the Breakout Novel by Donald Maass, Self-Editing for Fiction Writers by Renni Browne, and Stein on Writing by Sol Stein. Right now I've been reading Bird by Bird by Anne Lamott. And of course I already mentioned James Bell!
Learn to say no. It's easy to feel guilty when you're asked to interrupt your writing time for worthy reasons, but it's important to prioritize. The sky won't fall if you miss your two hours of writing (or whatever schedule you set), but do it too many days, and that novel will never get written. When people find you're home writing, they often don't think anything of interrupting and asking you to do something for them. Learn to say you're working.
When plotting your novel, make sure you start with enough conflict. That's probably the number one flaw I see in manuscripts. When you first look at your conflict, twist it around and see if you can make it even worse. The very best conflict is when two people want the same thing and only one can have it.
Setting is very important. You want a definite sense of place. That comes with selective details that bring the setting to life. Try to actually visit your setting. I went to Kaua'i to research the Aloha serie, and there were wild chickens running everywhere. I never would have known about that important detail if I hadn't gone to the island. In the Outer Banks I found out it's very windy! Small details like that make a difference.
Finish that first book before you start sending it off. It's easy to keep working on the first three chapters and have them polished. If an editor requests the full manuscript, there's no time to polish the rest. Better to get it all done then see how you can move chapters around and make it better. You want the editor to see the best you can do.
Find a critique partner. I'm not a big fan of large group critiques, but if you can find two friends or acquaintances who see your vision and can read for you without imposing their own style, then you're in luck. I've got three excellent critique partners who are all published writers: Kristin Billerbeck, Denise Hunter and Diann Hunt. They all see the story in different ways and help me immensely. A good place to find a critique partner is by joining ACFW as I mentioned earlier.
Keep a lighted pen and notebook by the paper for middle of the night inspiration. I'm often struggling with a plot point, and God will drop the answer right into my head while I'm sleeping.
Email me at colleen
colleencoble.com with any questions.
---
» Do you write Christian fiction? Check out American Christian Romance Writers at www.acfw.com. The ACFW conference is wonderful too. http://www.acfw.com/conference/» Conferences are INVALUABLE! I highly recommend the ACFW conference above. And Mt Hermon in California is wonderful too. It's always Palm Sunday weekend. http://www.mounthermon.org/writers/workshop.html
» Other Christian conferences can be found at: http://www.christianwritersinfo.net/conferences.htm
» I subscribed to Writer's Digest for years as I learned to write. www.writersdigest.com
Plot and Structure by James Scott Bell
Stein on Writing by Sol Stein
Self-Editing for Fiction Writers by Renni King and Dave Browne
Writing the Breakout Novel by Donald Maass
Christian Writers' Market Guide by Sally Stuart