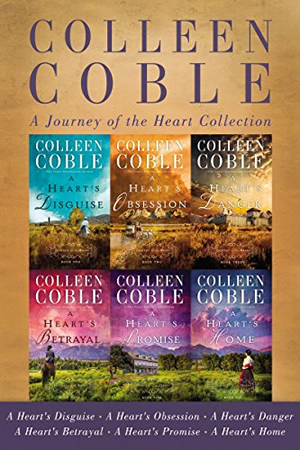 In the celebratory mood of the recently-ended Civil War, Sarah discovers her betrothed has been keeping a devastating secret.
While the tiny town of Wabash, Indiana, celebrates the end of the fighting, Sara Montgomery attends the parties, but inside she's fighting a deep sadness. The love of Sara's life, Rand Campbell, didn't come back from the front.
So her brother and ailing father persuade her to pledge herself to another man—despite her misgivings. When Sarah finds out that Rand is in fact alive—and that her fiancé Ben Croftner knew it—she indignantly breaks off their engagement.
Croftner doesn't take rejection lightly—and a single woman with a sick father makes an easy target. He abducts Sarah, his intentions anything but honorable. Then Rand comes to her aid . . . only to reveal that he has been posted at Fort Laramie, Wyoming, and asks her to go with him as his wife.
Will Sarah leave her dying father's side for the only man she's ever loved? And what plans are forming in the jealous heart of Ben Croftner?
About the Book

This exciting serialization will release every month for six months starting in March 2015. Don't miss a single installment of this thrilling story set in the 1860s. You should be able to pick one up wherever books are sold, including Walmart and Sam's Club.
A Heart's Disguise – March 2015
A Heart's Obsession – April 2015
A Heart's Danger – May 2015
A Heart's Betrayal – June 2015
A Heart's Promise – July 2015
A Heart's Home – August 2015
Disclosure of Material Connection: Some of the links in the page above are "affiliate links." This means if you click on the link and purchase the item, I will receive an affiliate commission. I am disclosing this in accordance with the Federal Trade Commission's
16 CFR, Part 255
: "Guides Concerning the Use of Endorsements and Testimonials in Advertising."