Christian Fiction Scavenger Hunt Stop #13
Welcome to the Christian Fiction Scavenger Hunt! If you've just discovered the hunt, be sure to start at Stop #1, and collect the clues through all 31 stops, in order, so you can enter to win one of our top 3 grand prizes!
The hunt BEGINS with Stop #1 at Lisa Bergren's site.
Hunt through our loop using Chrome or Firefox as your browser (not Explorer).
There is NO RUSH to complete the hunt—you have all weekend (until Sunday, 11/6)! So take your time, reading the unique posts along the way; our hope is that you discover new authors/new books.
Submit your entry for the grand prizes by collecting the clue on each author's scavenger hunt post and submitting your answer in the Rafflecopter form at Stop #31. Many authors are offering additional prizes along the way!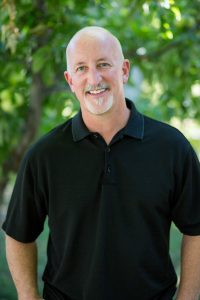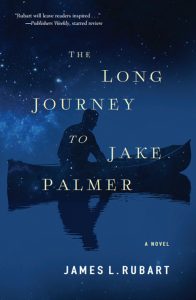 I'm excited to host James Rubart on my stop. Jim is an amazing author and an all around fun guy to be around! I think you're going to love his new book! Here's a little bit about The Long Journey to Jake Palmer: 
What if there was a place where everything wrong in your life could be fixed?
Corporate trainer Jake Palmer coaches people to see deeper into themselves—yet he barely knows himself anymore. Recently divorced and weary of the business life, Jake reluctantly agrees to a lake-house vacation with friends, hoping to escape for ten days.
When he arrives, Jake hears the legend of Willow Lake—about a lost corridor that leads to a place where one's deepest longings will be fulfilled.
Jake scoffs at the idea, but can't shake a sliver of hope that the corridor is real. And when he meets a man who mutters cryptic speculations about the corridor, Jake is determined to find the path, find himself, and fix his crumbling life.
But the journey will become more treacherous with each step Jake takes.
Ever Wonder If Your Favorite Novel is Autobiographical?
By James Rubart
Have you ever finished a novel, loved it, then wondered how much of it came straight from the author's own life? Wondered how much is autobiographical? Me too. Then I became an author and I have the answer—at least for myself.
My novels? All highly autobiographical. I don't know how to write them any other way.
Personal Journals
My friend, Ted Dekker told me years ago, "My novels are essentially my personal journals in published form. They're simply the things I'm wrestling with, struggling with, the issues I'm working through in my own life."
Ding! A light bulb went off when Ted said that, because that's how I write as well.
I heard eons ago that you have to write for your readers, but that never made sense to me. If I write to what I think you want to read, it won't come across as gut-level authentic, because it can't be.
I'd be guessing, trying to whip up emotions and situations that aren't infused with my own deep conviction or experience.
I can't write out of pretending. I have to write from that place inside of fear, joy, disappointment, tragedy, triumph, and hope.
The Result
If I do that—dig deep, really deep, to the core of my heart deep—then there's a pretty good chance that you'll resonate with the things I'm going through. Because you might be going through some of same struggles.
You'll see yourself as one of the characters in my novel and you'll become immersed in what becomes not my story, but your story.
What I Hope For
I have two desires for someone that reads my books: First, wildly entertain them—can't put the book down type entertainment—and second, help them step into more freedom than they've ever known.
To do that, I have to find my own freedom in what I write, find victory over my own battles.
So yes, my ideas, scenes, snippets of conversation, struggles of my characters all come from real life. My life and the lives of those around me. (My wife bought me a sweatshirt that says, "Be Careful, Or You'll End Up in My Novel". Yes, that's happened a few times.)
Your Favorite Novel
So my guess is that any novel that you would call a favorite—a novel that affected you significantly—came from the deep down places in that author's life.
James L. Rubart is 28 years old, but lives trapped inside an older man's body. He's the bestselling, Christy, Carol, INSPY, and RT award winning writer of eight novels and lives with his amazing wife on a small lake in eastern Washington.
Here's the Stop #13 Skinny: 
You can order Jim's book on Amazon, Barnes & Noble, CBD or at your local bookstore! Amazon Barnes and Noble CBD
Clue to Write Down: that Jesus
Link to Stop #14, the Next Stop on the Loop: James Rubart's own site! James Rubart