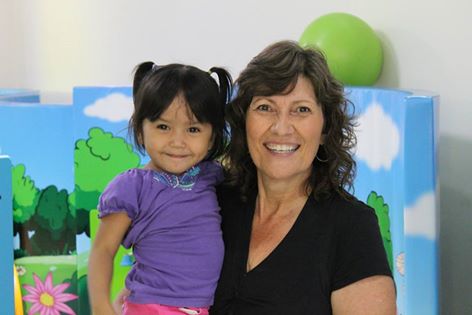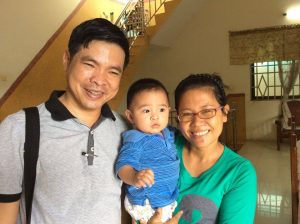 I want to tell you about an amazing ministry I'm involved with through missionaries Dan and Gail Powers. The Cambodian Children's Home is doing amazing work among the Cambodian people. The picture to the left is of me with Ravi, a little girl who stole my heart. The Khmer Rouge devastated the country of Cambodia, and with millions killed by the Communists, thousands and thousands of children were left orphaned and on the streets. Pilot Nhap was a child when his father died, and he and his brother and sister became one of those statistics. Pilot scavenged food where he could for his younger brother and sister (8 & 5) and though a child himself, managed to keep them all alive. They ended up sleeping under the porch of a church, and the pastor gave him a job cleaning the church. More importantly, the pastor told him about Jesus, and Pilot became a Christian in a Buddhist country.
God raised him up with a huge heart for his people and for the children suffering the same fate he endured. He and his wife Siela started a children's home, rescuing the children they found digging through the garbage. Visiting the home is like stepping into a tiny piece of heaven right there on the dirty streets of Cambodia. The children are happy, fed, and attending school. They feel accepted and loved by their new mother and father. Even more importantly, the children learn about Jesus and embrace the one true eternal hope. And they're so happy! It's amazing to witness the joy they have and how they have merged into a big, happy family. Their children's home is a such a great model that the Cambodian government points to it as a good example.
Pilot also pastors a thriving church in Takeo province. We love the people so much, and many are coming to the Lord and finding hope.
But Pilot needs help. He works 2-3 jobs to try to feed the kids (about 30 at the moment) since even in Cambodia, feeding and housing that many children is expensive. I would so appreciate your prayers for this precious ministry! And if the Lord leads you, any amount of monetary help you could offer would be a miraculous blessing right now. Even $20 would go a long way.
Here is the link to the webpage on one of the churches that support Pilot's work. Cambodian Children's Home
Thank you so much!
Colleen