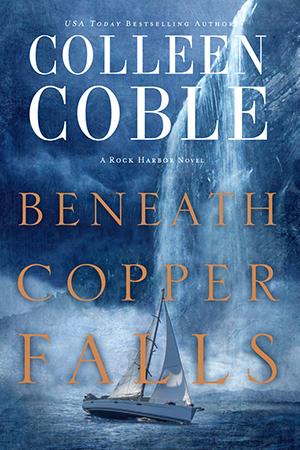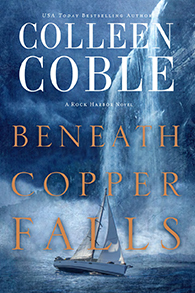 For years I've gotten daily requests for more Rock Harbor novels, and I'm thrilled to announce I'm answering the pleas! Beneath Copper Falls will hit bookstores in early July. You can preorder your digital copy now for only $4.99! Here's a little bit about the book:
Dana has already learned that love isn't safe . . . but could it be different in Rock Harbor?
As a 911 dispatcher, Dana Newell takes pride in being calm in tough circumstances. In addition to her emotionally-charged career, she's faced enough emergencies in her own life. She recently escaped her abusive fiancé to move to tranquil Rock Harbor where she hopes life will be more peaceful as she trains her dog with Bree Matthews.
But the idyllic town hides more danger and secrets than it first appeared. Dana is continually drawn to her new friend Boone, who has scars inside and out. Then she answers a call at her job only to hear a friend's desperate screams on the other end. Soon the pain in her past collides with the mysteries of her new home—and threatens to keep her from the future she's always wanted.
Amazon: https://www.amazon.com/dp/B01N08MY5P?tag=colleencoble-20
Barnes and Noble: http://www.barnesandnoble.com/w/beneath-copper-falls-colleen-coble/1125138310?ean=9781401690335
Apple: https://itunes.apple.com/us/book/beneath-copper-falls/id1175956407?mt=11&ign-mpt=uo%3D4
CBD: https://www.christianbook.com/beneath-copper-falls-ebook/colleen-coble/9781401690335/pd/89461EB?event=ESRCG